Welcome to my website-an information resource designed to help you plan your financial goals.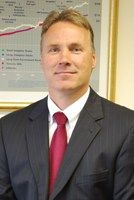 This site will not only introduce you to my investment philosophy and services, but it will also offer a wealth of educational materials - articles, newsletters, calculators, and other tools - designed to keep you up-to-date on financial issues, strategies, and trends. This web site was created to help you gain a better understanding of the financial concepts and wealth management solutions available relating to portfolio management, retirement and estate planning, college funding and risk management. Most importantly, we hope you see the value of working with skilled professionals to pursue your financial goals.
We hope you take advantage of this resource and visit us often. Be sure to add our site to your list of "favorites" in your Internet browser. We frequently update our information and we wouldn't want you to miss any developments in the area of personal finance.
The 2019 SECURE Act effectively eliminated the stretch IRA. Explore three alternatives to help preserve wealth and pass it to beneficiaries.

Find out more about how Americans with Disabilities Act requirements and guidelines may apply to your premises and websites.

The end of tax season might be a good time to organize financial records. Discover guidelines to help you decide what to keep and what to discard.

The pandemic kicked off a severe labor shortage. What can small-business owners do if they are struggling to meet staffing needs?