Welcome to my website-an information resource designed to help you plan your financial goals.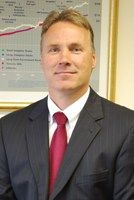 This site will not only introduce you to my investment philosophy and services, but it will also offer a wealth of educational materials - articles, newsletters, calculators, and other tools - designed to keep you up-to-date on financial issues, strategies, and trends. This web site was created to help you gain a better understanding of the financial concepts and wealth management solutions available relating to portfolio management, retirement and estate planning, college funding and risk management. Most importantly, we hope you see the value of working with skilled professionals to pursue your financial goals.
We hope you take advantage of this resource and visit us often. Be sure to add our site to your list of "favorites" in your Internet browser. We frequently update our information and we wouldn't want you to miss any developments in the area of personal finance.
Discover the basics of P/E ratios, with an emphasis on analyzing them in the appropriate context for making meaningful comparisons.

More than half of 401(k) participants invest in target-date funds, but are they right for everyone? This article provides an overview.

The middle of the year is an ideal time to revisit financial resolutions and consider steps that may help develop a stronger financial position.

Stay-at-home spouses can fall behind in saving for retirement. This article explains how a spousal IRA can help keep retirement savings on track.
How much do you need to save each year to meet your long-term financial goals?

How Long Will It Take to Pay my Balance?

This calculator can help you estimate your annual federal income tax liability.

Compare the potential future value of tax-deferred investments to that of taxable investments.