Welcome to my website-an information resource designed to help you plan your financial goals.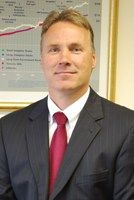 This site will not only introduce you to my investment philosophy and services, but it will also offer a wealth of educational materials - articles, newsletters, calculators, and other tools - designed to keep you up-to-date on financial issues, strategies, and trends. This web site was created to help you gain a better understanding of the financial concepts and wealth management solutions available relating to portfolio management, retirement and estate planning, college funding and risk management. Most importantly, we hope you see the value of working with skilled professionals to pursue your financial goals.
We hope you take advantage of this resource and visit us often. Be sure to add our site to your list of "favorites" in your Internet browser. We frequently update our information and we wouldn't want you to miss any developments in the area of personal finance.
Probate can result in added expenses and delays when settling an estate. Read about four ways to avoid the probate process.

See how an executive order to curb excessive consolidation of industry might affect consumers, small businesses, investors, and the economy.

Do you know how cash balance retirement plans can help small business owners reduce taxable income and catch up on their savings? Find out.

Read about a new flood risk-rating system that could help homeowners assess actual risk and set more appropriate insurance premiums.